Our thinking is broad – and often at the precipice of change, innovation and mind management across a number of different areas – from mind techniques and personality type through to brand strategy and innovation across business, coaching and sports performance. We are passionate about all things that influence and increase the skill of "thinking". Here's more about who we are:
___________________________________________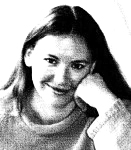 Sophie Brown
Sophie is a designer and creative influencer who seeks to bring about positive change through collaboration, supported by visual communication and effective thinking. She has over 30 years experience in creative direction and production in art and design fields, supported by parallel – and more important – skills in mind management from mind & body development practices (aikido, meditation, 5 rhythms, energy healing, Debono thinking skills). She is co-owner at Company of Mind developing facilitation and workshop programmes with original content for business and academia.
Favourite quotation: "What we are today comes from our thoughts of yesterday, and our present thoughts build our life of tomorrow: Our life is the creation of our mind." (Buddha)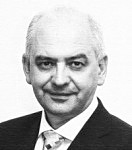 Adrian West
Thinking isn't what I thought it was. "Logic, reason, 'computation' scientific research"… ought to teach us about thinking. So I lectured computer science at the University of Manchester – co-founded the virtual reality research group there, and lead computer science and psychology contributions in EU and UK research, and became an expert technology reviewer for the European Commission. Managing a team of engineers in a spin off company taught me practical things about how we work together under pressure. "Skills" trainers ought to know – so I became a skills trainer, facilitating some 200 interdisciplinary research teams. And the world's expert on "thinking as a skill" ought to know, so I became Research Director for The Edward de Bono Foundation (UK) and set up Company of Mind with Sophie Brown. They're all parts of a puzzle I'm still learning about.
Favourite Quotation: "Life's a tricky business, I've decided to spend mine trying to understand it". (Schopenhauer)
___________________________________________
Guest Writers
___________________________________________
Debs Barker
Debs Barker is a chartered member of the CIPD, currently working towards chartered fellowship. She is a seasoned HR practitioner who has worked predominately in the Organisational Development arena. Debs has worked on large scale projects to create coaching cultures across a range of businessess. She is as comfortable coaching clients as she is developing coaching strategies. Debs is passionate about thought leadership and innovative thinking practices. She is training to become a chartered business psychologist and uses these skills to great effect in the healthcare sector.
Favourite Quotation: "The creation of something new is not accomplished by the intellect but by the play instinct acting from inner necessity. The creative mind plays with the objects it loves." (C G Jung)
Han-Son Lee
Han-Son is a strategic leader who drives innovation and delivery across a range of sectors. Having started a successful events business at the age of 18, he has grown his career and thinking skill across a number of high profile roles with the likes of The Co-operative, Saatchi & Saatchi and other FMCG brands to drive new thinking patterns and strategic excellence. He also has an array of entrepreneuial interests and has been Chairman of the Chartered Institute of Marketing in Manchester.
Favourite quotation: "He who learns but does not think, is lost! He who thinks but does not learn is in great danger." (Confucius)
Jeremy Dent
Wide-ranging interests from mathematics to literature, art to business, calligraphy to the great outdoors. But is so challenged by thinking that he needs to think about thinking constantly. Constant thinking also involves self-awareness, different kinds of De Bono-ish thinking, non-thinking, meditation. Has a day role in digital marketing communications and social business but this often becomes a night job as well.
Favourite Quotation: "No man is so foolish but he may sometimes give another good counsel, and no man so wise that he may not easily err if he takes no other counsel than his own. He that is taught only by himself has a fool for a master." (Hunter S. Thompson)
Michael Croft
With a background in Business, HR and OD, Michael has over 30 years experience in Private, Public and Third Sector organisations developing and promoting sustainable innovation and entrepreneurship within individuals, teams and organisations. His personal commitments and experience also lead him to put ethics and contributing to social value at the heart of his work. He has been responsible for researching, designing and developing the SPICE Framework.
Favourite quotation: "Everybody is a genius. But if you judge a fish by its ability to climb a tree, it will live its whole life believing that it is stupid." (Albert Einstein)
Brian Jens
Brian Jens works at DesignContest – a logo design platform for the battle between the top designers in the world, based in the U.S.A. Apart from his design engagement, Brian conducts research on the most palpitating topics. If you have some idea to offer, please do, and most likely you'll get the topic covered soon.
Favourite quotation: "The purest and most thoughtful minds are those which most love colour." (John Ruskin)
Queenie Hanson
Queenie Hanson is a freelance creative writer originally from Kent who likes to read romance novels in her spare time. She's a firm believer that it's more important to live a modest life than a stress-filled one that rewards a lot of money. Her dream is to one day travel the world, alone, with the money she has earned herself.
Favourite quotation: "Imagination is the only weapon in the war against reality." (Lewis Carroll)
Katherine Caldwell
Katherine Caldwell is a freelance writer and mental health enthusiast. She enjoys writing articles about mental wellness to help others live more peaceful and happier lives. Currently, she's learning about mindfulness meditation and is on her journey to reduce her dependence on technology.
Jayden Cross
Jayden Cross is a freelance writer and wellness enthusiast who has been writing about holistic wellness for a few years now. When she's not reading or writing, you can find her practising her asanas and meditating…